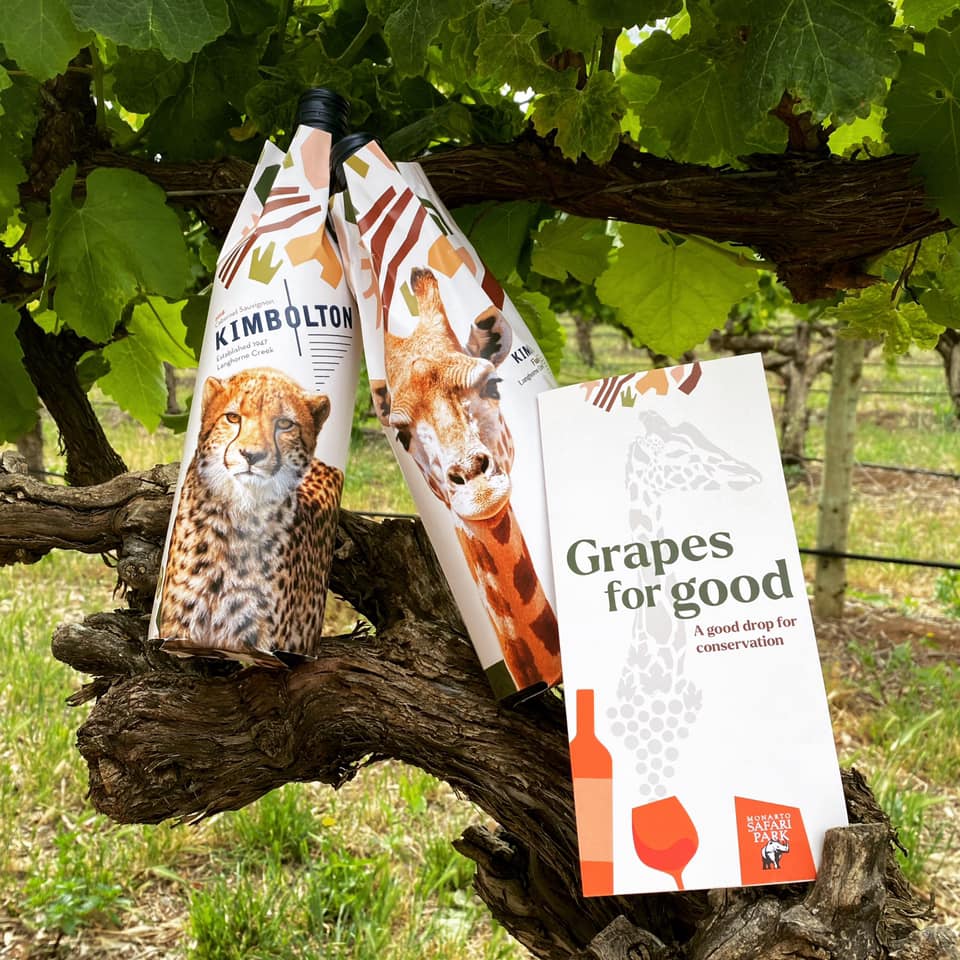 Just last year Kimbolton Wines director Nicole Clark kicked off the Grapes for Good initiative by approaching Zoos SA about a charity partnership.
Their 'Cheetah Wine' – a 2018 Cabernet Sauvignon – went on to raise much-needed funds for vital cheetah conservation projects. (This wine is still available – which means you can do double the good when stocking up at the Kimbolton cellar door.)
This time around Kimbolton Wines is also offering a Fiano – an ancient Italian varietal that's well-suited to Langhorne Creek's growing conditions (and absolutely delicious). Sales from this wine will support giraffe conservation.
Why not make like a giraffe and get a top-level view of the stunning vineyard setting at Kimbolton Wine's cellar door? Their rooftop platform is the perfect spot to indulge in a tasting and gourmet platter while you soak up the amazing scenery.