How to use this website?
This website offers helpful content about the region, and also a comprehensive set of  Listings (businesses and services) to help you plan your visit.
General Search
This option will search the entire website including blog posts, pages, listings, and PDFs.
Please use the search boxes in the header or footer of any page.
Header Main Menu Search (desktop view)

Header Main Menu Search (phone view hamburger menu)

Footer Search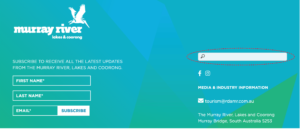 ---
Thematic Search (Where to Stay, Eat & Drink, etc)
We prepared some guides across the most popular interests in the region.  These guides group services and businesses by categories, to help you discover your options in a more straightforward way.
You can use the Custom Search and Filters available on pages like Where to Stay, Eat & Drink, See & Do or What's On.
* The results are ordered by relevance provided by our algorithm, so look for the most relevant choices at the top, but give the other results a chance, because they are related to your search as well.
* Try using words in the singular to obtain more accurate results.
Example of search option to add your keyword for listings filtered by category
---
Curated Contents
Across the website, you will find some banners highlighting specific content (e.g. wineries, trails, etc).  If you follow them, you will go to an Advanced Search Listings page with a larger set of filtering options.  Please feel free to use more keywords and filters to explore the listings.
Example of the banner images with advanced search filters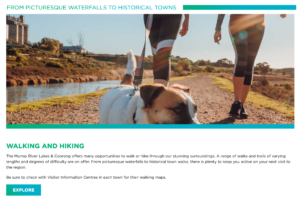 Example of search and filtering results from clicking Explore button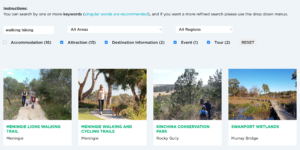 ---