Plan your next great escape with friends at The Bend and Rydges Pit Lane.
Not only can you play together during the day, but you can stay together overnight to really immerse yourself in the experience. The Bend has accommodation ranging from luxury suites at Rydges Pit Lane (with some of the comfiest beds we've ever slept in) to casual comfort at the BIG4 The Bend Holiday Park – with the biggest cabin sleeping up to 10 people – perfect for weekends away with the crew.
There's a comprehensive calendar of events to base your stay around – including days when you can bring your own wheels (or hire theirs) and test out the racetrack. The recently launched the Speed off the Street track day, which allows people to bring their own cars to test on the world's best facilities. These days have a maximum speed of 160kmph, so those who might be a little intimidated by the pros, can have a play at their own pace.
Otherwise, get everyone together for turns at an unforgettable driver experience or hot lap, or hit the track together with a super-competitive (and hilarious) karting experience.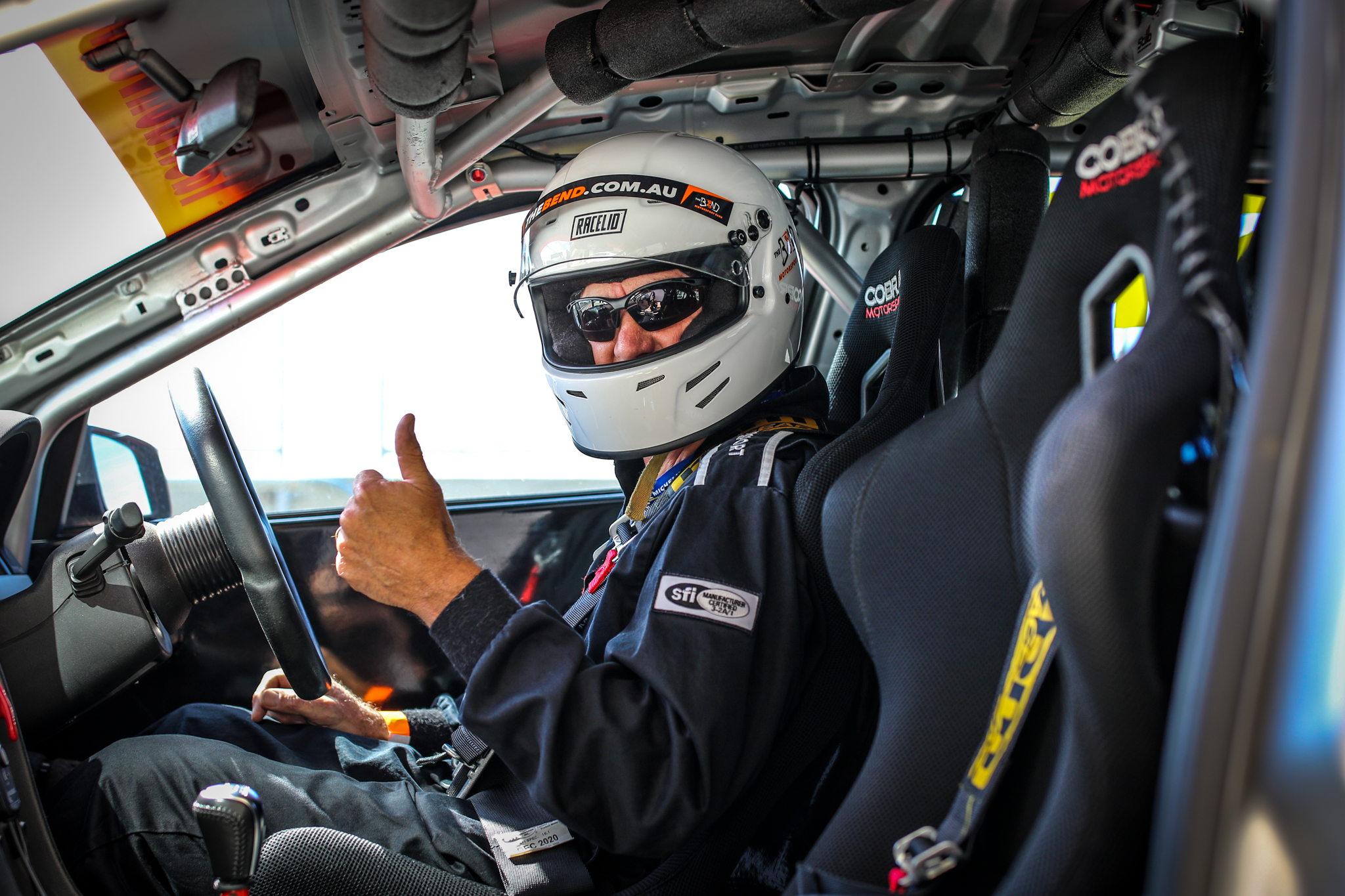 When you're ready to unwind, Rydges Pit Lane has you covered. Think gourmet meals to suit all tastes – or maybe cocktails overlooking the racetrack? Wine and dine in the Apex Bar x Dining, where the head chef Paul has created a menu showcasing the best of local premium ingredients – or grab a coffee and snack in the more laid-back Apex Lounge.
Otherwise, for something next level, you can really wow your friends with a celebration in one of the Private Dining Suites.
The Bend and Rydges Pit Lane regularly cater for groups from 20 – 200+, so they're also the go-to team to make those special occasions memorable.