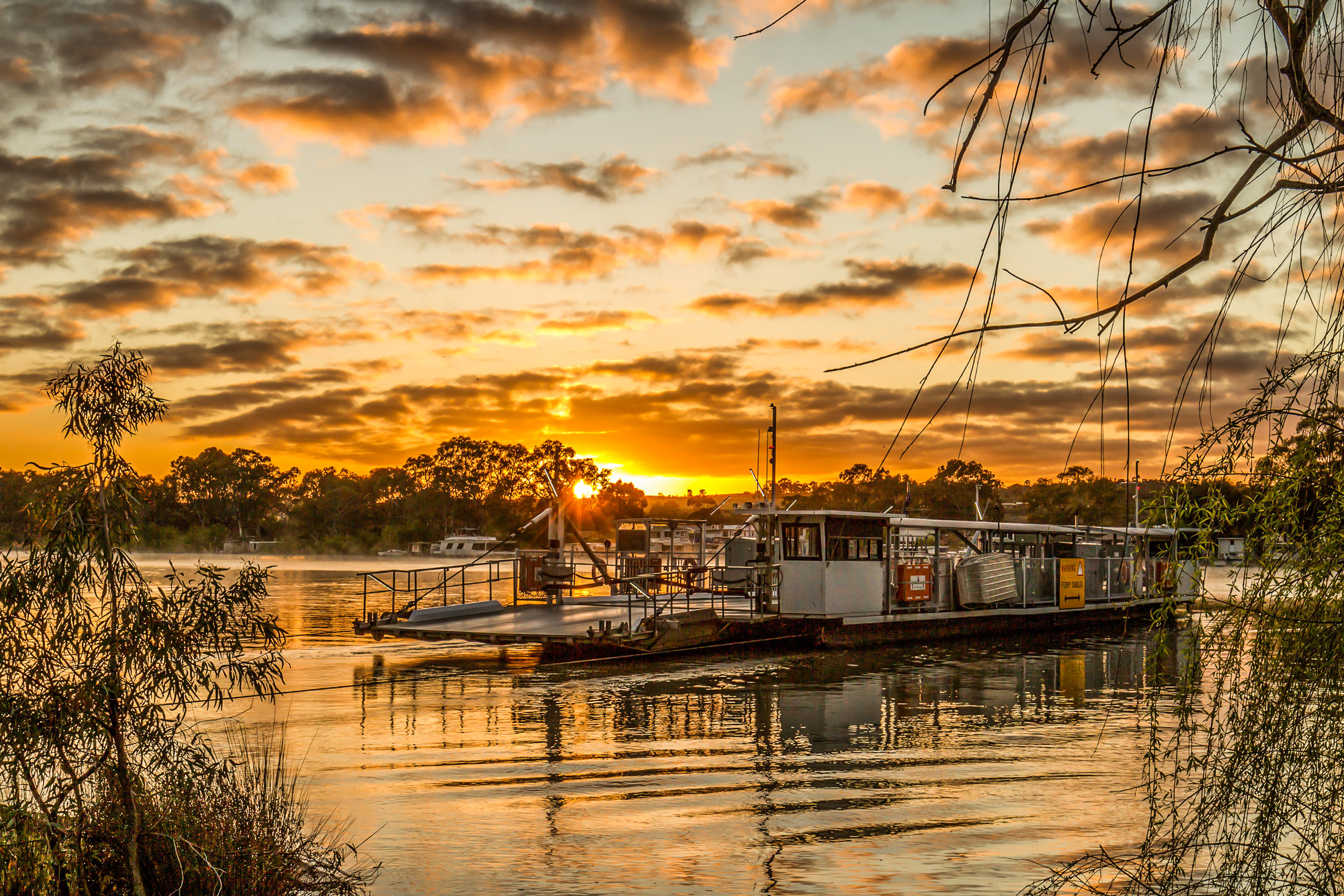 "My favourite place and icon to photograph is a sunrise over the Murray River.
For me you can't get a better subject – unless of course you can have a paddle steamer in it as well. Possibly best known for taking a shot of the sunrise at the Mannum ferry most days for the last few years (featured on ABC's Backroads in 2018) my passion is for Murray River sunrises, reflective glassy water, paddle steamers, ruins, and more recently astrophotography capturing the Milky Way.
I'm very passionate about capturing the region on camera to share with others to promote the fantastic experiences we have so close to Adelaide that many don't get to enjoy – and I'm loving getting away from some of my other work (chef, accommodation manager) and doing more in the photography workshop space.
The region offers so many opportunities for photographers, stunning sunrises and sunsets over the river, the history of old homes and ruins, windmills, river red gums, abundant wild life, paddle boats (old and new) and of course the River Murray International Dark Sky Reserve.
My key tips are to use a tripod for long exposure photos at sunrise and sunset to smooth the water out for more of the glassy look and richer colours. If you're coming to Mannum, you also need to visit the many lookouts between Mannum and Swan Reach to capture the birds-eye-view of the river and activity on it. PLUS – you should always visit in winter – the sunrises through river mist and fog are spectacular! 
Day trips are nice, but you have to stay the night. If you want something simple, book into Mannum Motel, or if you need something bigger or premium accommodation, try River Shack Rentals (and the owner will give you a list of places to go!)."