I was listening to a radio interview this week, where Australia's favourite celebrity vet Dr Chris Brown mentioned that a dog's nose is key to its sense of survival and wellbeing. So just like many of us feel better mentally and physically when we can have a walk, run, breathe in fresh air, meditate, drink coffee or see our friends (whatever it takes); DOGS instead need to exercise their sense of smell.
So where better to get that sniffer overloaded, than along the banks of the Murray River.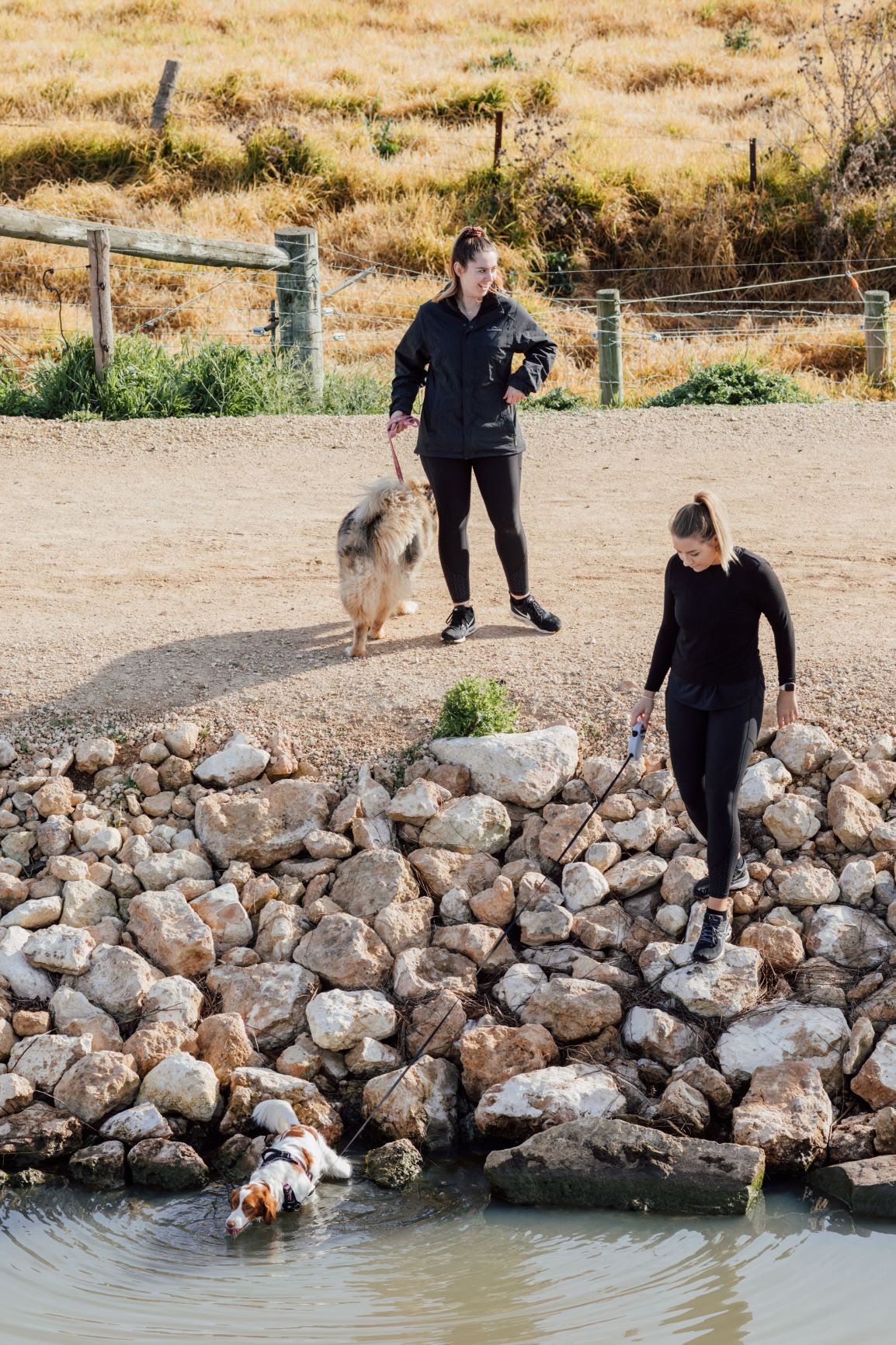 The beauty of a visit to Murray Bridge's stretch of the Murray, is that the levee banks which verge on the edge of the water have been opened up to the public in recent years (and this includes our much-loved mutts). Every day when I cross the historic Murray Bridge, I see people out in groups, or on their own walking (or running) their pups along the River's edge. For those on a regular riverside roam, they can make good speed on the beautifully maintained stretches of walkways. For others who are bringing their furry friends out for the first time, the joy from the four-legged furballs is obvious – as owners are led on a continual zig-zag to explore new smells, lap up a quick drink or even get wet as the pups take a dip from the edge.
Our recommendation is to follow the Thiele Reserve to Long Flat stretch of levee bank, which is about a pristine 2.3km stretch one-way (or almost 5km return).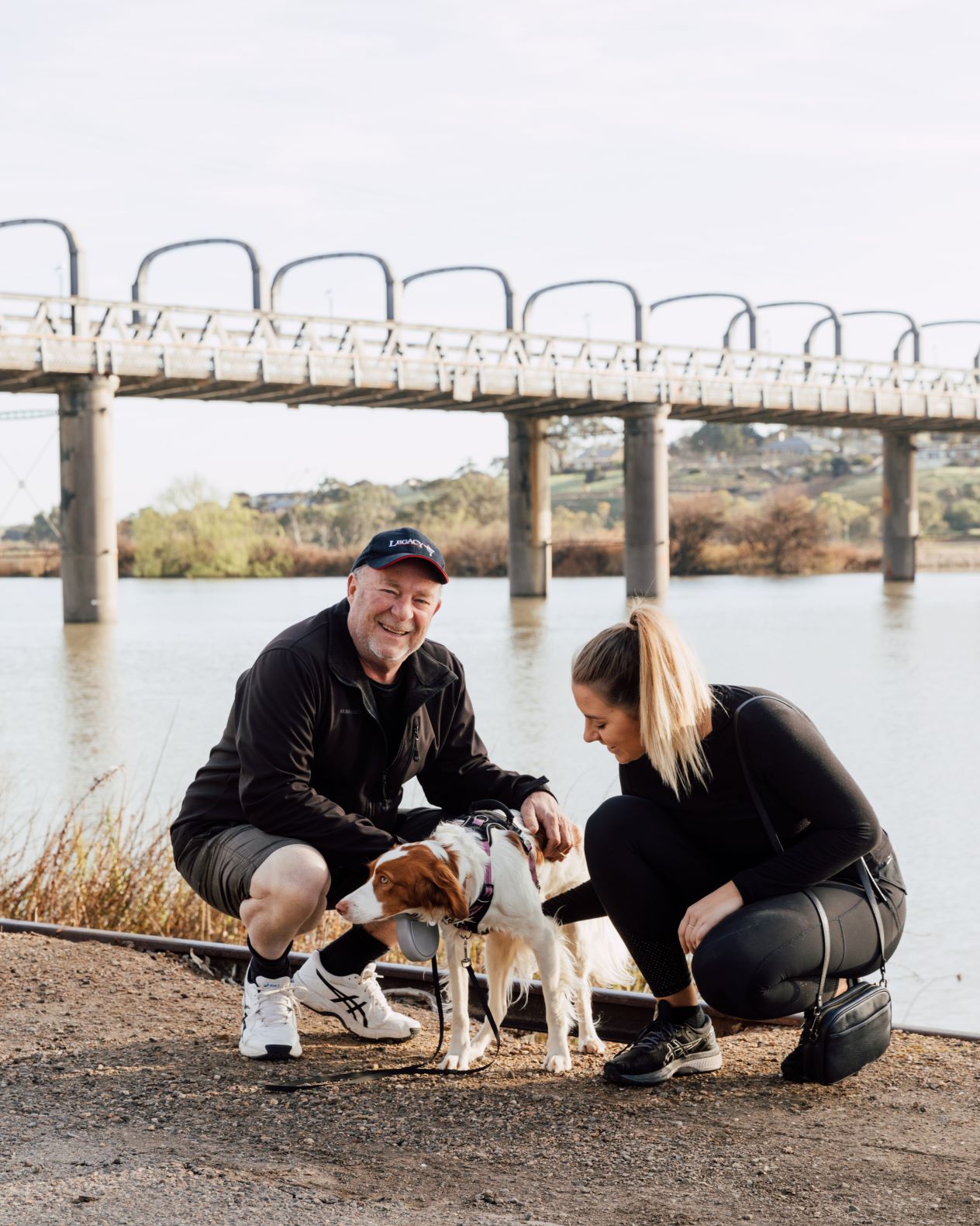 There's always plenty of new friends for your pup to meet as well, with the locals using this much-loved trail for daily exercise – soaking up the magnificence of the Murray River and views of the historic dual bridges each morning and during twilight.
Pups will need to stay on a lead along the levee banks, but there's plenty of space to give them some extra length to ensure space to explore… and SNIFF!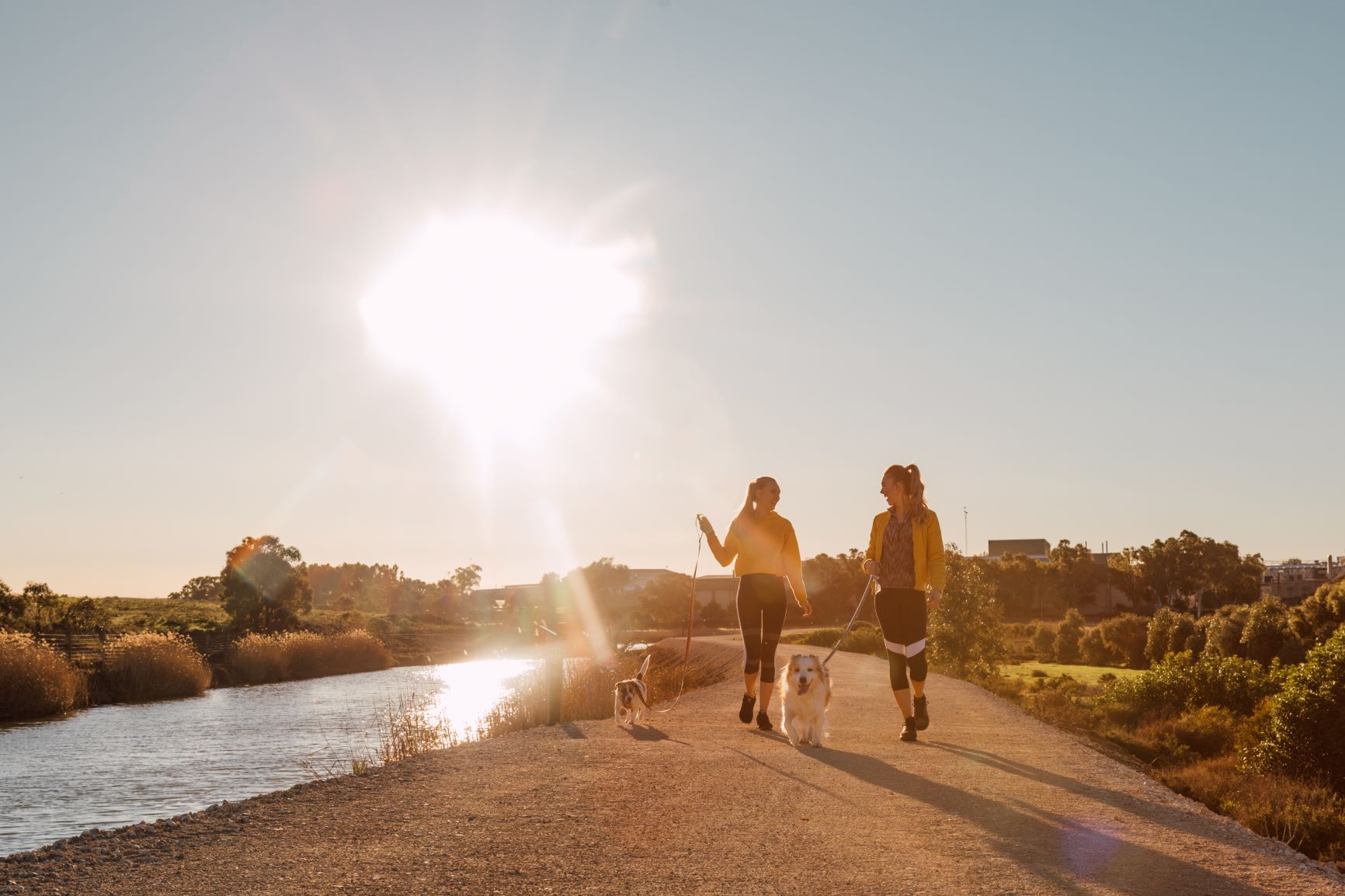 If you head along here for a walk, make sure you duck in to one of the nearby local coffee shops along Bridge Street like Steamers Café, Mystical Flair or Acre and Ash (just around the corner on sixth street and recently voted as having one of SA's best babycinos!). All have dog bowls outside, and places to sit if you want to have a cuppa with your pup.
Importantly, if you love paddling as much as walking (and your dog is a water-lover), then pack in the paddleboard and take them out on smooth water, just like our local paddling pup Kobi (pictured above) who gets his regular dose of river action thanks to his ever-active family.