If you really can't be bothered making the decisions, or doing any driving or walking yourself – then perhaps you need to get someone else to do it for you.
If you love history, there's a gorgeous little paddle steamer – the PW Mayflower – that heads out for two cruises (10.30am and 1pm) on the Sunday after Sounds By the River. All ages are welcome to jump on board and take a 90-minute historic journey along the water, as local volunteers and maritime experts guide your experience with expert knowledge and facts about the area. Normally we would also recommend a cruise on board the historic PS Marion as well but due to her age she only cruises at certain times of the year but offers short cruises on most long weekends and amazing extended and overnight cruises to far away river locations!).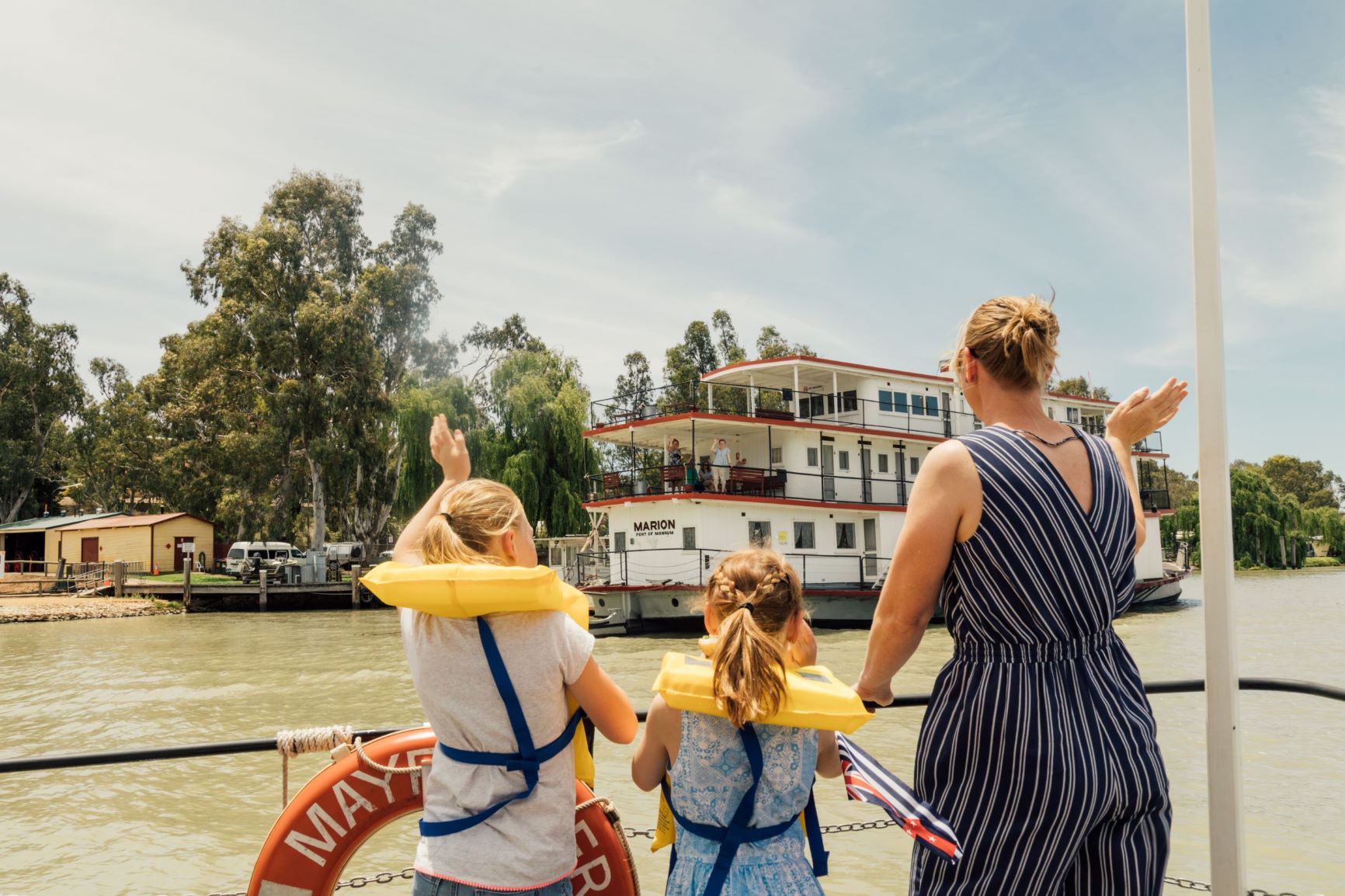 Above: Check out the historic paddlesteamers in Mannum while you're there.
If being on the water is your style, but you're perhaps looking for something a little different – then why not test out a short day-time cruise with Chad and his team at Four Knots Cruises. These local tour experts specialise in nature cruises so kick off with a 10.30am morning cruise (including coffee and tea) and for 90 minutes will casually cruise you around some of the best spots along Mannum's river. Otherwise, you can take the lunch time cruise (and get fed as well), or if you're staying Sunday onwards, we'd recommend the afternoon or sunset cruises too.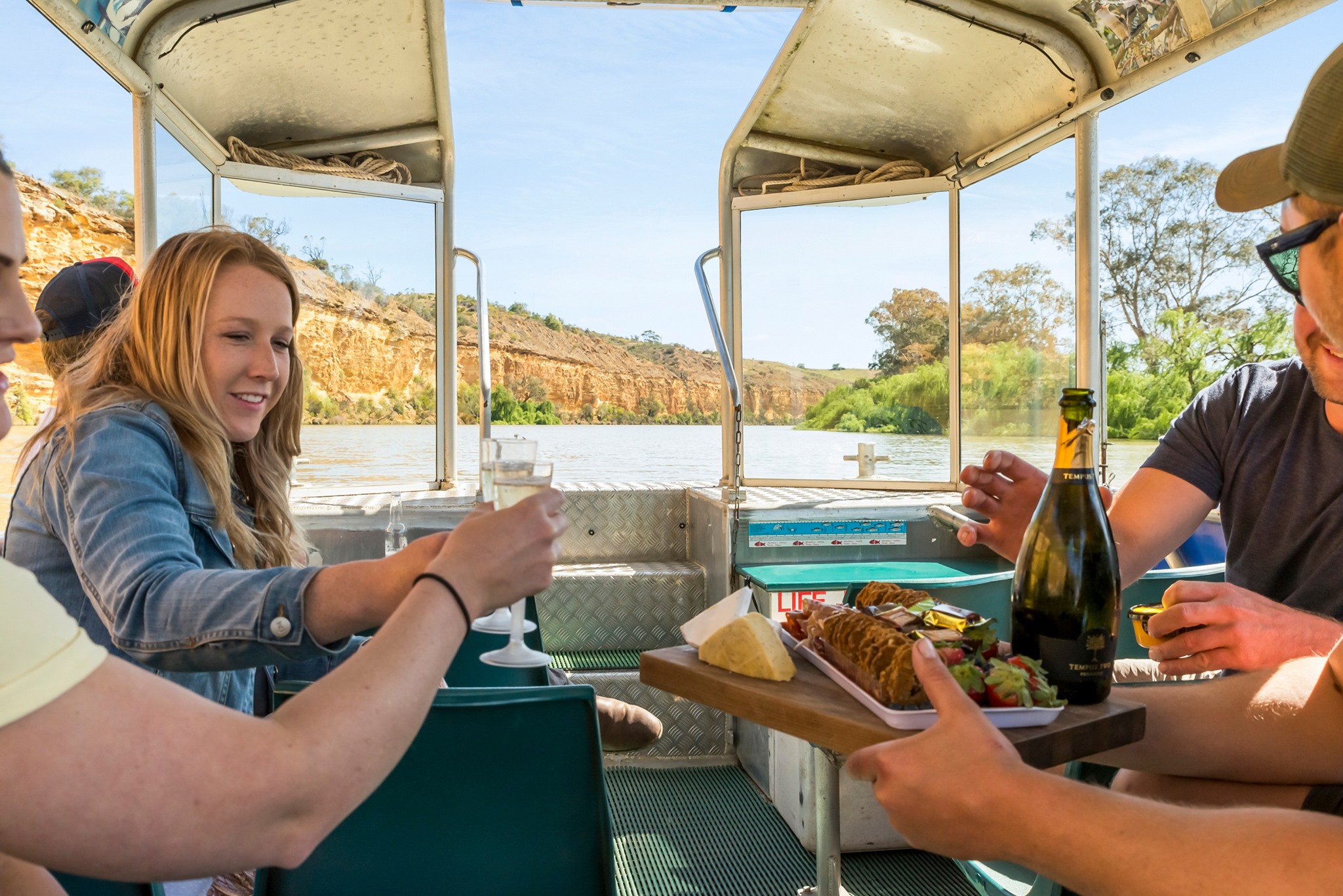 Above: Take a cruise on Four Knots and enjoy the Murray River at its best!
All of the cruises include raptor feeding – an experience you need to see to believe! Otherwise, just sit back and take in the sights and sounds of the beautiful Murray River environment. You can also ask for your own private tour or special event charter, including catering options too – so get in touch and let these guys organise it all for you.
Back on to land – and for something completely different and unique – you can also book a customised limo bus tour with Kelly from Juggle House Experiences. Kel and her team go out of their way to plan the best possible experience for you and up to 10 of your friends. Known as the 'master juggler' Kel takes people on tours pretty much everywhere! Whether you're an adrenalin-junkie or wine-lover, or perhaps in need of some beauty therapy or shopping time – then Kel has something for you.
One of her favourite local icons to show off at the moment though is the newly accredited Murray River Murray International Dark Sky Reserve.  The star gazing experience is not far from Mannum with some of the darkest sky in the world – which means the best place to view the stars! It's quite spectacular and Kel will guide you there (with champagne too if you'd like) for an experience like no other. Check out more about the Juggle House tours here.
Above: Juggle House Experiences under the stars of the River Murray International Dark Sky Reserve.
Otherwise, if you're keen to see the dark sky reserve, but want to make your own way there – you can check out all the other experiences, tour routes, best viewing spots and tips for travelling there on the website here (there are even options for astrophotography workshops and overnight camps in the darkest centre of the reserve).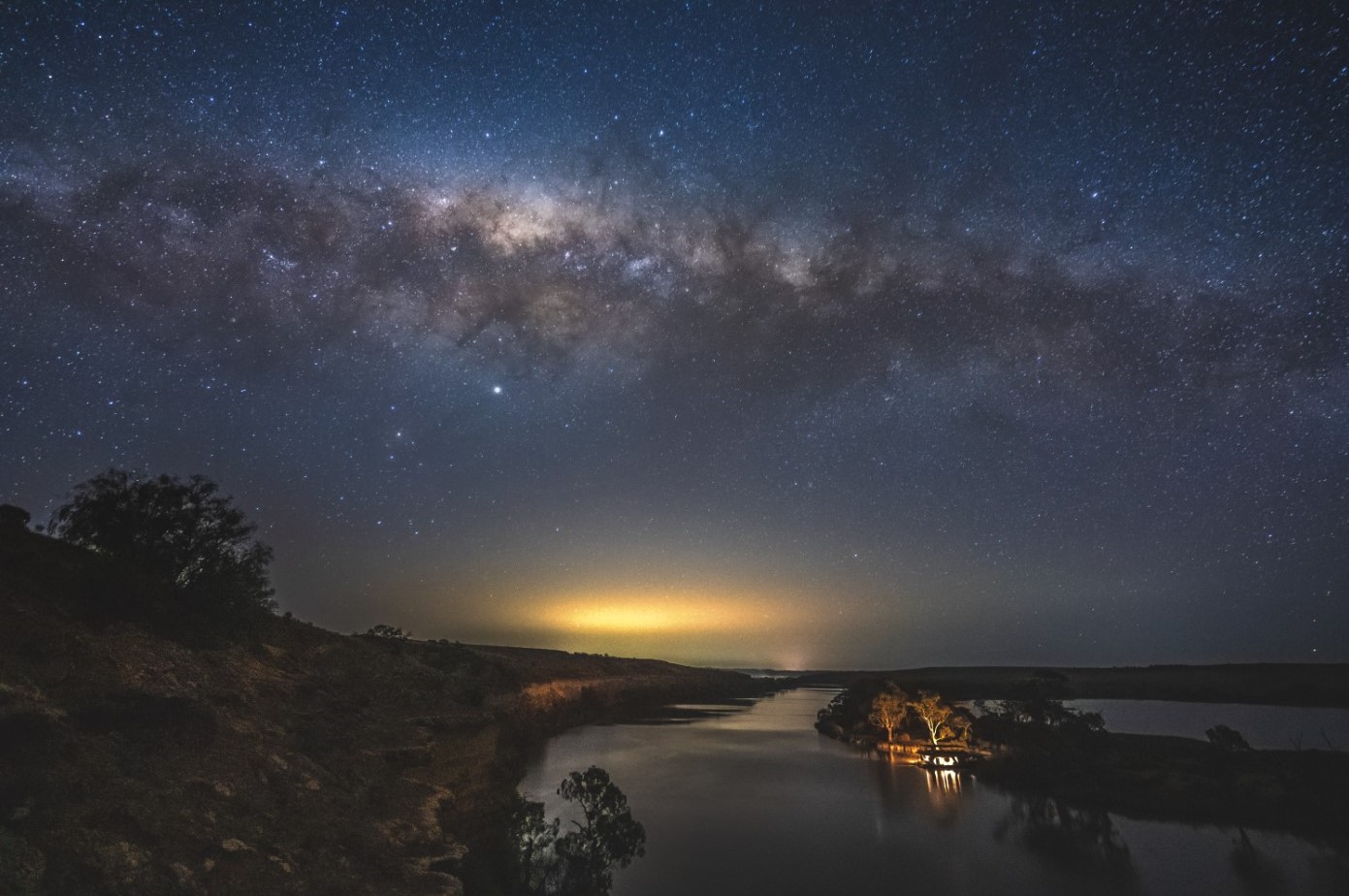 Above: An iconic view below the River Murray International Dark Sky Reserve (image courtesy of @itsrowanjames).