Further north along the River, the small town of Caurnamont offers incredible holiday homes like this one which sleeps up to 16 people and has incredible lush lawns to soak up the best of the River (and has the space for everyone to play)! Of course it has an outdoor kitchen so you can enjoy the views well into the night.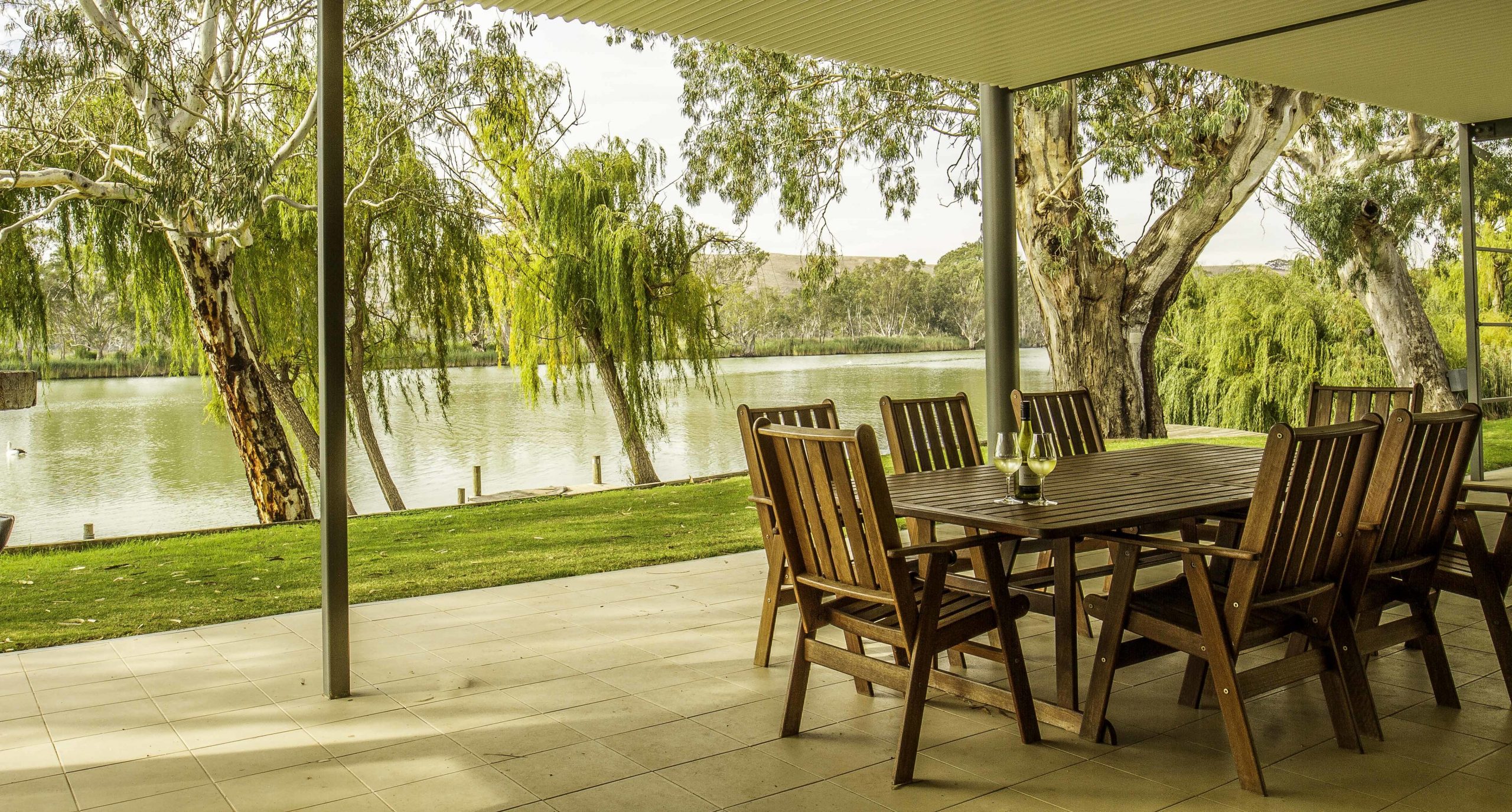 One of the coolest eco-friendly places you can stay, is right near the water along the Coorong's edge, known as Coorong Cabins. Host Mick has thought of everything for the perfect getaway, including food and wine on arrival, equipment for activities on water and land, and even your own veggie garden to pick fresh goodies for a cabin cook up! Otherwise, if you're after something with a bit more space inside, the Coorong Waterfront Retreat (pictured, below) has three bedrooms and is perched with it's beautiful big wooden deck, right on the edge of the Coorong at Noonameena – another of our region's hidden gems!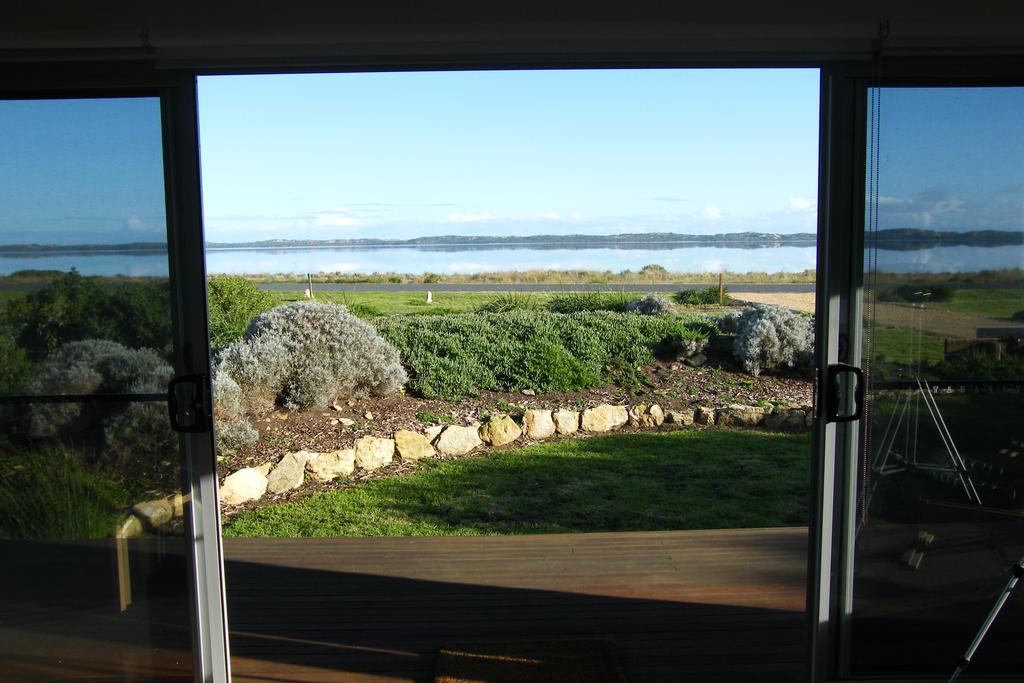 On the other side of the Coorong, this little place on Hindmarsh Island is the perfect mix of luxury and quirky, and the views are insanely beautiful.
Stoke the fire up with a red wine in your hand and soak up the ambience at this riverfront hideaway.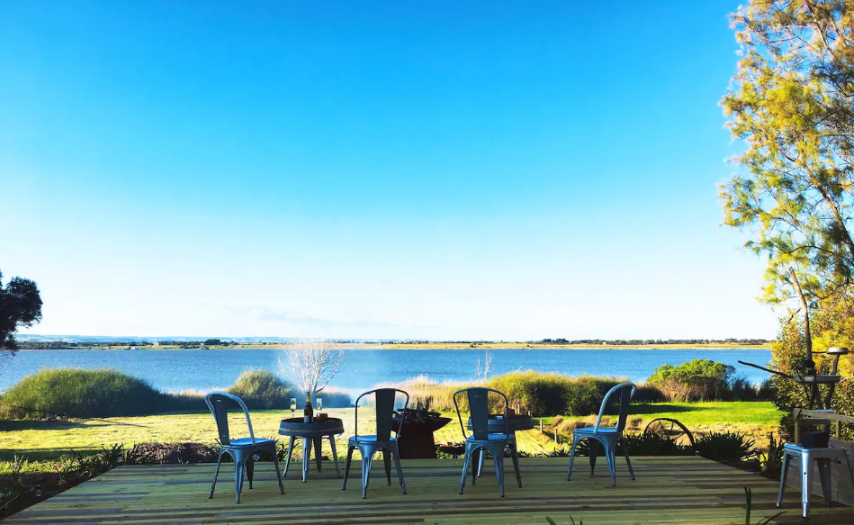 Back in Mannum this little spot at Bolto doesn't technically have an outdoor kitchen, but it's surroundings will make you feel like you're in an natural paradise (which you are of course!).