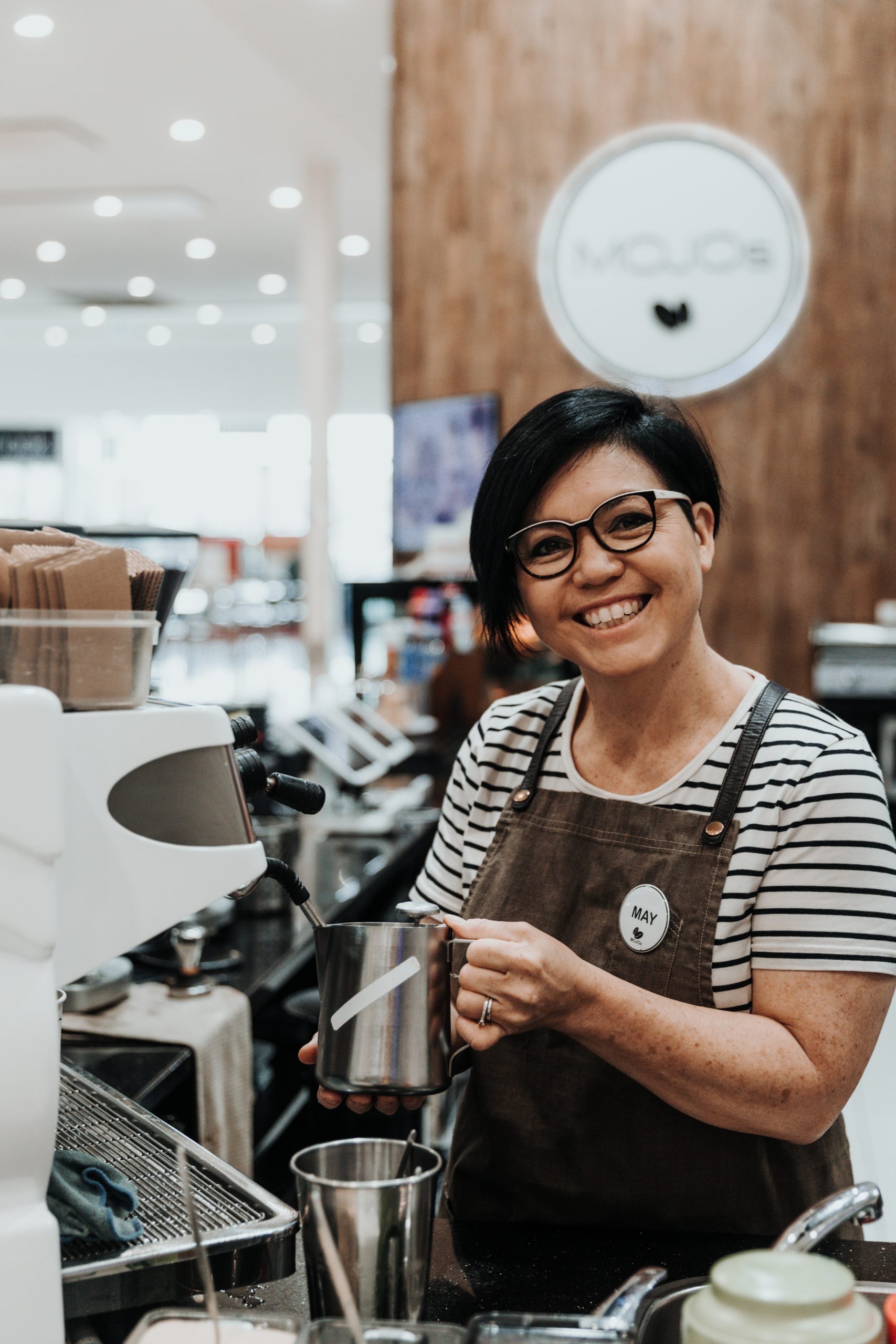 May is the kind of warm and bubbly café owner you want to invite around for a BBQ. She makes you feel welcome and valued immediately as you approach the café counter.
"We love people as much as we love our coffee. We love hearing feedback from our customers, and most often it's people telling us that the coffee is great, but it's the staff who treat people so incredibly well that keeps customers coming back happy. If we can put the smile on someone's face, who is otherwise looking a bit tired or stressed, then that makes us do a little happy dance at Mojos," May says.
May and her team have perfected reading the approaching body language of their customers, striking the perfect balance between looking after those people up for a chat, and kicking things in to gear quickly for those who are in a rush – and every parent out there can appreciate that kind of service.
The Mojos team knows that everyone is different as well, and are passionate about ensuring all feel welcome, so they've added gluten-free options, raw desserts, dairy free milkshakes and healthy smoothies (the Tango Mango is a favourite for my family). So there's something for everyone on their menu. Plus there's the added bonuses of those little shortbread biscuits on the side of your takeaway coffees (mine normally get nabbed immediately by the kids). Or if you've ordered babycinos, then a sweet smile from the kids might earn you an extra marshmallow.