It all begins from New Year's Eve with a party held at Sturt Reserve, the premier riverfront event space in Murray Bridge sitting on the edge of the famous Murray River and home to our famous Bertha the Bunyip. What a spot to welcome the new year, right!? Expect the launch event to impress with more than enough all-ages free activities and food trucks to keep you entertained right up until you find a spot on the grass to watch the fireworks at 9:45pm.
If you've already secured your stay over January in (or close to) Murray Bridge, then you might already be on to this. But for those looking for a short stay or day trip, let us give you the run-down:
Last year's leading favourite, the Slip'n'Dip is back by popular demand, offering one-hour high-adrenalin sessions of guaranteed fun (for ages 5 and up) on their giant inflatable waterpark each day. It will be twice as big as 2019's set-up, so challenge your friends to see who can make it around the course without falling off (we bet you can't!).
Pick up the golf club and take to the mini golf course with the river as your backdrop. It's a perfect activity to do with friends and family (or maybe to include as part of a summer date night) and it's available every day of the festival. Continue the fun with a game of bocce, giant Connect 4 or Jenga down by the riverside beach. If the pressure of the game is making you sweat, take a dip in the supervised swimming area.
Adults will be wishing they could transform into kids again, because it's the youngsters that will have most of the fun on-land, with loads of fun, free amusements available every Wednesday to Sunday. This includes (but is not limited to) laser tag, bouncy castles, Nylon Zoo giant inflatable artworks, circus workshops, Sandcastle City, Lego Build and Smash, rock climbing and more. Make sure you check the festival program to help plan your visit and work your itinerary around when each activity is available.
After all of those activities your squad would have worked up an appetite. If it's a Friday or Saturday night, you need to visit the fully-licensed Sand Bar – yes you heard right, we're talking drinks right on the river's edge as well! You can grab a casual meal here too, otherwise nearby food trucks will offer classic carnival foods that the kids love (ie. hot chips, hotdogs, fairy floss, cinnamon donuts and more).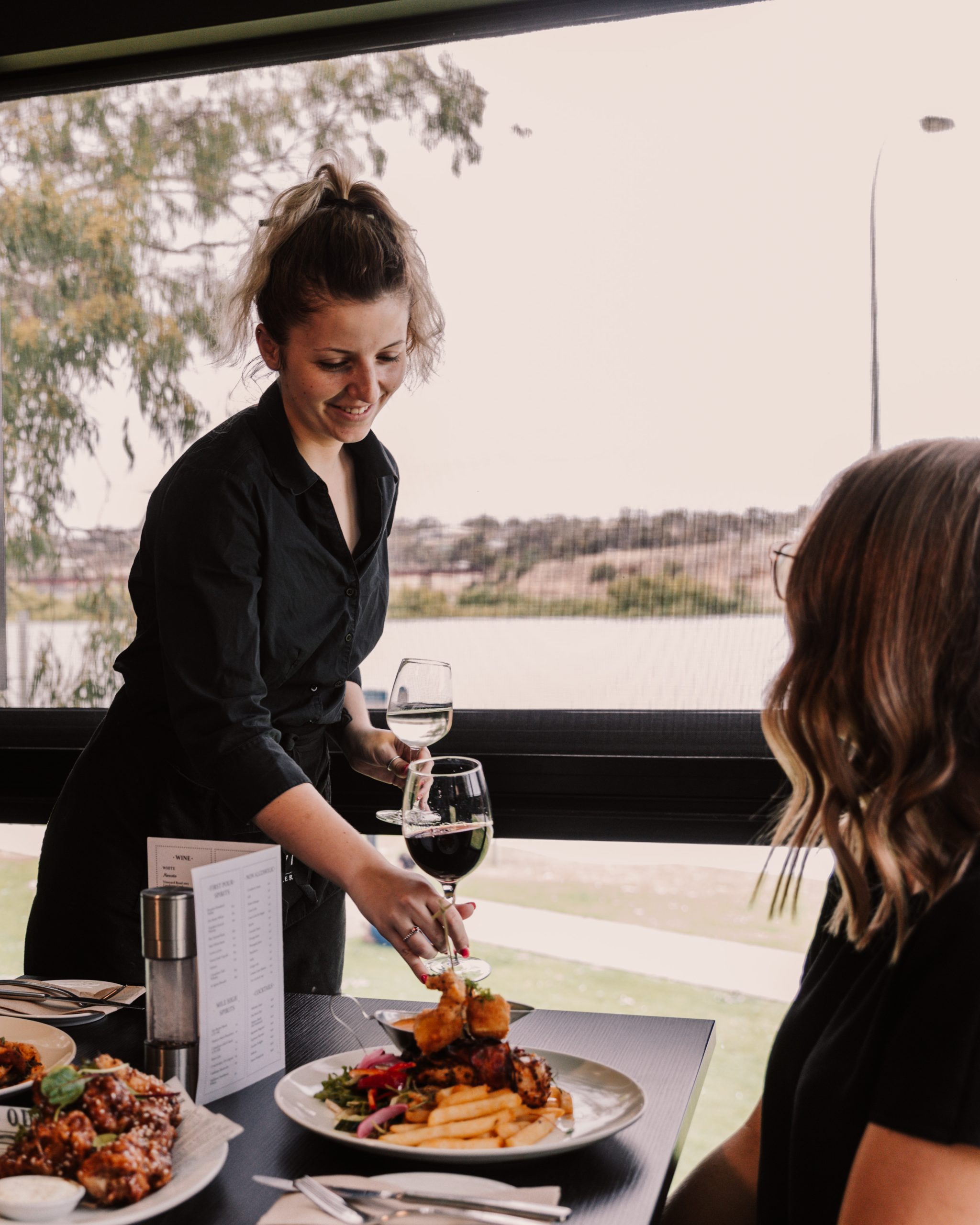 If you're looking for a premium feed, we recommend booking a table at Riverscape Food & Wine (open from 9 January) which sits smack-bang in the middle of the Reserve and taking in some of the best views of the River and dual historic bridges. And it's not only the views that it make it worth a visit here, it's the whole dining experience – including a new summer menu of seafood laksa, pan-fried gnocchi, thai chicken salad or one of their woodfired pizzas.