Your next river escape doesn't need months of planning. The Proud Mary has two carefully curated itineraries that allows you to cultivate unforgettable memories of your time on our stretch of the Murray River, from Murray Bridge – all the way up to Blanchetown.
With a maximum of 36 passengers, it won't take long to get on a first-name basis (or even nickname) with the other passengers and staff on your cruise. This allows you to make real connections with like-minded travellers who will be just as keen as you to experience some of the best parts of Australia's largest waterway, on any day of the year.
If you've never been on a river cruise before, or only have a weekend away to spare, the 2-night Murray River Discovery Cruise is a good start.
As you drift your way up river there will be opportunities for adventure. You'll get to putt through secluded lagoons and wetlands in a smaller vessel, discover our millions-of-years-old towering ochre cliffs, enjoy a bush barbeque around a campfire with live music, plus have the option to explore Mannum's township (including the historic Mannum Dock Museum and a guided bushwalk through Mannum Waterfalls).
Meanwhile, the 5-night Murray River Indulgence Cruise adds on a visit to the Costa Brothers Almond Farm, Ngaut Ngaut Aboriginal Site, plus the five-course Captain's Dinner where you'll be spoiled with a gastronomical affair and mingle dressed in your finest attire.
And without even realising it, you'll be supporting local regional businesses each time you step off the boat to explore our riverside towns.
The Proud Mary has built meaningful relationships with local tour guides and operators (and even have an ecologist in their crew) to ensure you get the best nature-based experiences and informative commentary on local ecology and history from people who know the area like the back of their hand.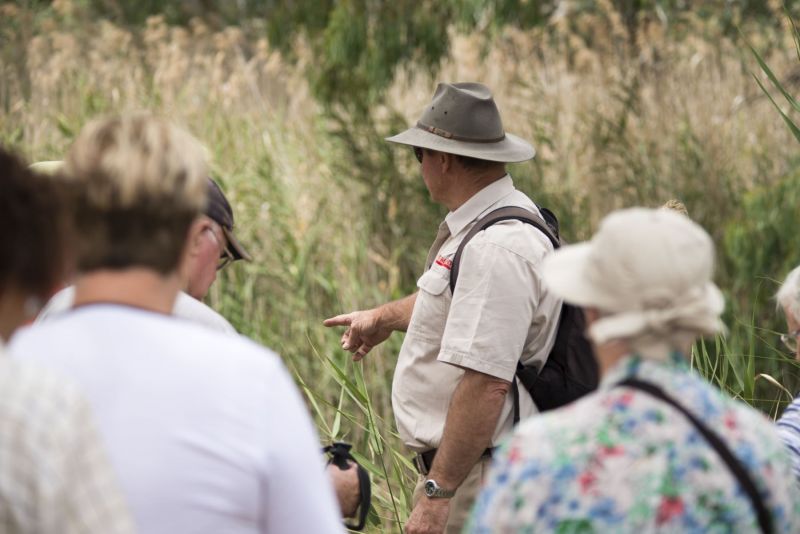 If you've got a camera (or a smartphone) we suggest you bring it along and get ready to snap away. The wildlife and intriguing landscapes will seriously captivate you!