Mannum is the historic home of the paddlesteamer. But it's also home to every other watercraft you can think of, including the largest fleet of premium houseboats from award-winning Unforgettable Houseboats. These guys have been nailing the houseboat trade for decades – and there's a good reason for that. They're good. Really good.
They also like do things in dozens at Unforgettable – a fleet of 12, with their biggest boat sleeping 12 people. So it's you, and your mates heading off on a holiday. If you're after something a little more intimate, then you can stick with Unforgettable number 12, a funky little four-berth vessel decked out with a jacuzzi, so you can soak up that spa feeling, sip your wine and watch the Murray float by.
(My tip though, if you're hanging out for a luxury getaway with friends, the massive Unforgettable 11, with its revolutionary design and 360 degree top deck views, is probably for you.)
For those who prefer keeping their feet on dry land, the region has come of age in recent years in terms of premium residences set right along the River's edge (see one pictured below, at Aruma River Resort).
The crew at River Shack Rentals have the lion's share of them. But more about lions later (see reason #3).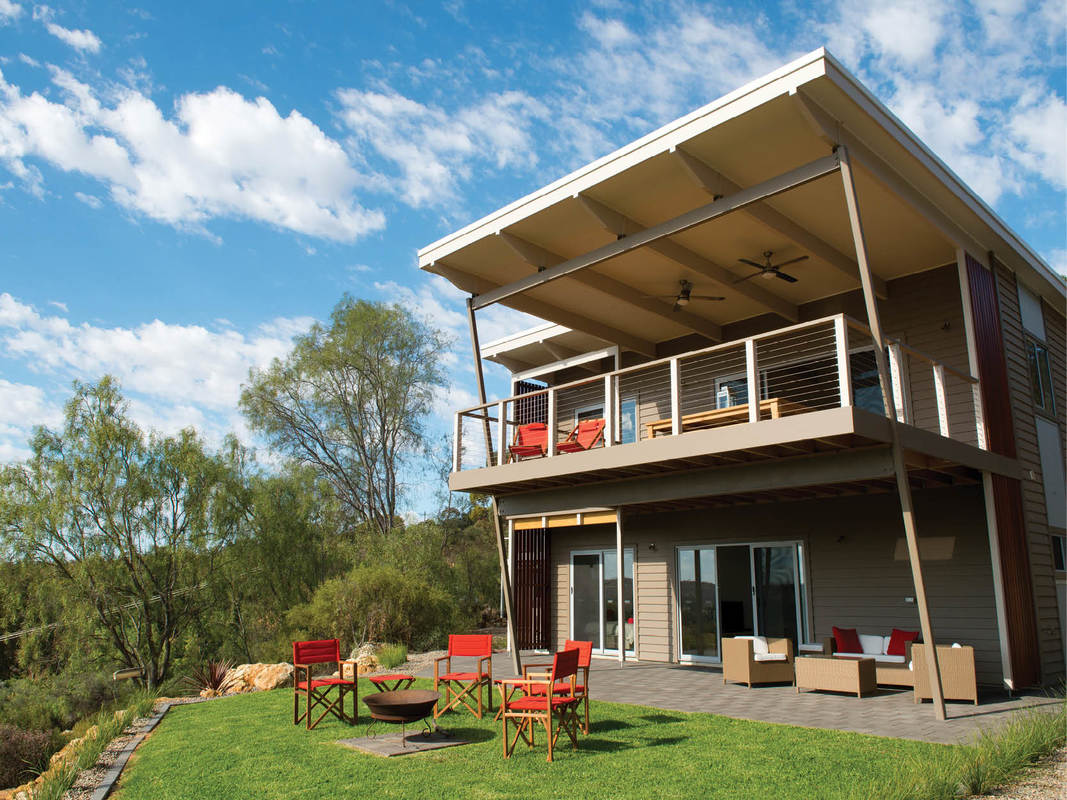 Don't be put off by the name … we promise the term 'shack' in Australia means GOOD things. These guys look after some pretty spectacular River houses, and from May to September, you can probably jag one for an excellent price. You can go big or small. Intimate, or group getaway style. If I'm honest, I'd tell you that the quant little retro river houses are my favourite – like this little beauty at Caurnamont (see below), just north of Mannum.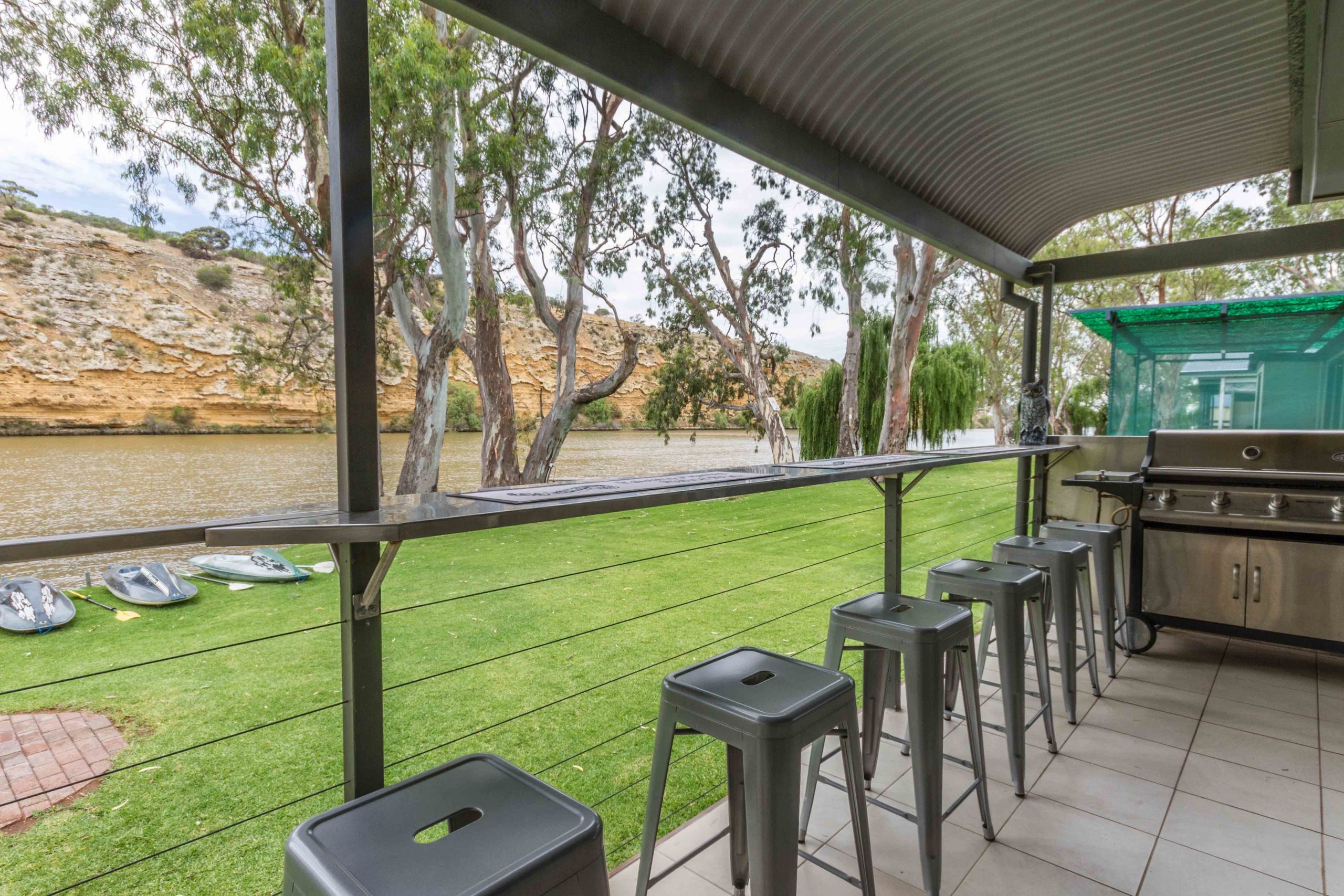 Or, you've got bigger holiday homes, right in the town of Mannum, that have such proximity to the water's edge, you're practically swimming at breakfast!
The other great thing about Mannum, is its small town, and genuinely friendly feel. You can walk down the street to the local ice-cream parlour, bakery or lolly shop, as you make your way to the famous Pretoria Hotel for a meal. This is on your way to the world-renowned Hermann Gass bird sanctuary, past the Mannum Dock Museum, with its interactive paddlesteamer exhibits. Or, if you've got the time, you can take a short drive (or long bike ride) out to the incredible Mannum Waterfalls located a few kilometres out of town. This is a favourite amongst local photographers, especially during winter.
And even if you do decide to stay on dry land, you can get a quick fix of boating luxury on board the Four Knots Murray River Cruises based at the Mannum Marina. Which leads me on to my next point.